The Kaeser CSD and CSDX range of Rotary Screw Air Compressors (45kW to 90kW) provide significant energy savings in four ways:
Low-speed SIGMA PROFILE Airends. Equipped with flow-optimised rotors have enabled specific power to be reduced by up to 6 % compared with previous models.
Enjoy the benefits "Super Premium Efficiency" IE4 drive motors have to offer.
Kaeser's 1:1 direct drive system eliminates the transmission losses associated with gear or belt drive solutions.
With five pre-programmed control modes, the Sigma Control 2 industrial, PC-based, internal controller dynamically adjusts flow rate to match actual compressed air demand thereby assuring further energy savings.
The Sigma Control 2 offers further advantages including variable interfaces and plug-in communications modules. These features provide greater flexibility when connecting to computer networks for web-browser access and Email functions.
Receive Fault emails and service messages instantly with the built-in Email capability of the Sigma Control 2. Fault emails can be sent directly to UAP's Service Support team, containing the Model, Serial Number, fault code and Description Message to allow UAP to respond promptly and efficiently.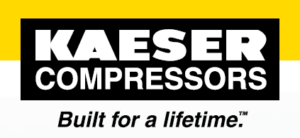 Coupled with UAP's 5plus5 Warranty, Coupled with UAP's 5plus5 Warranty, KAESER CSD and CSDX range of Air Compressors offer unrivalled reliability and efficiency.
To speak to one of our specialists about the KAESER Products we can offer, contact us on freephone – 0808 108 5811
Alternatively, you can complete our contact form by clicking <here>