With over 20 years of industry experience, Parker Hannifin's Transair Aluminium pipework system has become the trusted brand for compressed air, vacuum, inert gas, process water and chemical transfer applications.
Available in aluminium and stainless steel pipe, Transair features lightweight components and quick-connect technology. Compared to traditional systems, (Copper, Black Iron, Steel) Transair installs 4x faster and is 4x lighter.
All Transair systems can be installed without the need to thread, solder, or glue the pipe. This allows for the piping system to be easily modified for future layout expansions.
Parker Hannifin's Transair Aluminium Pipework System: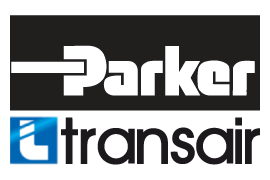 High flow performance for all the diameters for higher efficiency.
Air quality (ISO 8573-1 class 1.1.1) from the production up to the point of use.
Secured connection regardless of the environment.
Lightweight and compact products.
Quick and easy installation for easier maintenance and reduced downtime.
Speak to one of our experts
Have any questions or want more information about the pipework systems we offer?