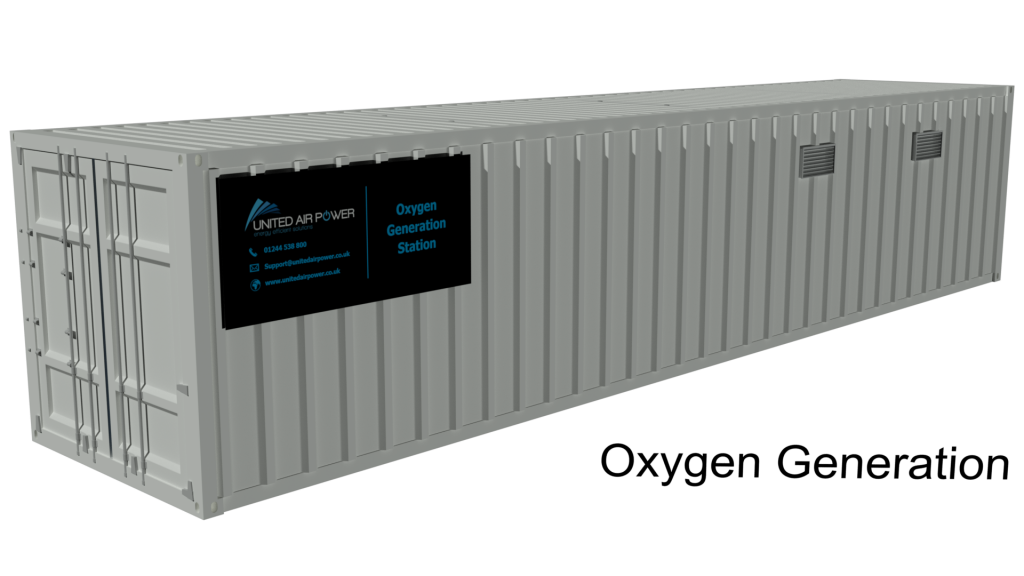 Gas generation is increasing in popularity within UK industry due to the overall cost saving benefits available. Typically, Oxygen is obtain via third parties and delivered to site in high pressure cylinders or in bulk.
Relying on outside sources can of often present a number of issues and challenges. This can include uncontrollable price rises, tank rental prices, reliability of deliveries and long-term agreements to name a few.
Self-Contained Oxygen Generation
Producing Oxygen in-house isn't as complicated as it seems and can significantly reduce the cost of obtaining Oxygen for your company. Using Compressed Air and methods of separation, Oxygen generators can produce Oxygen to your required  purity levels.
With a variety of different options and products available, UAP can Design and Supply a number of bespoke Oxygen Generators and packages to meet with your individual requirements Including; Containerised and Skid mounted 'Self Contained' systems.
High, Medium and Low pressure variations are available.
Power In – Oxygen Out.
If you would like to speak to an expert about Gas generation, please don't hesitate to give us a call on Free phone:
0808 108 5811
Alternativly you can click here to complete our online contact form